EcoTensil launches revolutionary, plastic-free utensils in Europe and UK - Packaging Innovations, Birmingham, UK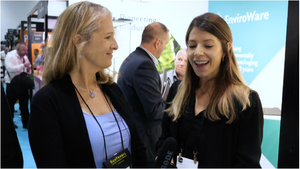 Packaging Innovations, Birmingham (February 26 -27 2020). EcoTensil announces sturdy, smooth paperboard cutlery as a better plastic-free alternative to wood utensils, now available in Europe and UK.

EcoTensil, the pioneering ten-year-old California-based developer of sustainable paperboard-based food utensils, is now available through Celebration Packaging, to provide EcoTensil sustainable paperboard utensils to the European market. EcoTensil delivers the popular US solution to address the growing demand for better alternatives to single-use plastic utensils in the EU.

Designed for food service and the single-serve and grab-and-go market, EcoTensil reinvented the disposable paperboard spoon ten years ago. Multi-functional EcoTensil utensils all have a much more pleasing "mouth-feel" than that of rough wood cutlery and are FSC® certified. The sturdy utensils are created with one simple "bend to touch dots® " fold.

"As demand for EcoTensil paperboard utensils in Europe has significantly ramped up, we looked to bring on a new strategic partner to make the products available to companies in the UK and Europe," says Peggy Cross, Founder and CEO of EcoTensil. "We're delighted to work Celebration. We've also just opened a warehouse in the Netherlands and EU/UK website to support our customers in Europe. Many of our customers express displeasure with wooden utensils – and so we're seeing the EcoTensil utensils being embraced at a rapid pace here."

EcoTensil products use much less material over all compared to wooden or plant-based bio-plastic utensils. "Using fewer resources is the best way to reduce waste going to landfills" says Cross. EcoTensil products are all extremely space efficient for easy storage and reduced carbon footprint shipping. 

The recyclable, compostable EcoTaster® is made from a silky-smooth sustainable paperboard – similar to a coffee cup, but without plastic. The longer-lasting BlueDot© line holds up beautifully for full servings and therefore is ideal for food service and replacing plastic utensils on grab-and-go packaging. BlueDot EcoSpoons® are available wrapped, unwrapped, and folded to fit in very small spaces on packaging.

"We're seeing demand for our utensils across Europe as an alternative to the plastic utensil on grab-and-go containers," said Cross. "EcoTensil can deliver numerous on-package solutions with our flexible utensils, we even have folded spoons that fit into the places that tiny folded plastic spoons fit into."

Celebration Packaging is now selling the plastic-free, 100% compostable and recyclable GreenDot© EcoTasters, and the longer lasting BlueDot line.
"Food service customers are requesting more sustainable solutions, and we are steadily introducing new products made from renewable and sustainable materials," said Celebration Packaging Managing Director Nick Burton. "EcoTensil gives customers a viable alternative to single-use plastic and end-users love the improved 'mouth-feel' and that EcoTensil provides. They are clearly a more environmentally friendly alternative."
 
EcoTasters and EcoSpoons function beautifully for most foods that are not hard to cut, from cake, yoghurts, deli salads, and other desserts to porridge, soups, and stews and everything in between. For ice cream, EcoTensil offers the extra sturdy iScoop, designed specifically for ice cream sampling.
 
Pricing information for GreenDot and BlueDot utensils may be found through Celebration Packaging or at EcoTensil.eu.
EcoTensil products are made of material from well-managed FSC®-certified forests and other controlled sources.
For further information, photographs and interviews please contact:
Stephanie Sergeant
Suzanne Howe Communications
Tel: +44 (0)2034 680923
Email: steph@suzannehowe.com
Twitter: @suzannehowecomm
Web: www.suzannehowe.com
Notes to editors
About EcoTensil
EcoTensil has reinvented disposable cutlery to help companies achieve zero waste goals. In one fun fold, our pleasingly smooth FSC paperboard utensils transform into the most sustainable, efficient, brandable utensils available. The EcoTensil team is passionate about designing practical, pleasing solutions to support growing demand for to-go convenience WHILE reducing the amount of costly waste burdening our landfills and oceans
About Celebration:
Celebration is an innovative UK based food packaging supplier, offering a very wide range of high quality products to suit most food and drink packaging needs.
Celebration began trading as Celebration Coasters in 1983, specialising in the manufacture of personalised coasters, napkins and associated products . Printing of paper table top products is still a main part of Celebrations business today. In 2007, Celebration launched an eco-friendly food packaging range under the EnviroWare® brand. Celebration Paper & Plastics is a member of the Food Packaging Association, and is BRC, ISO 9001 & ISO 14001 certified and has FSC® chain of custody accreditation.
---
Also in News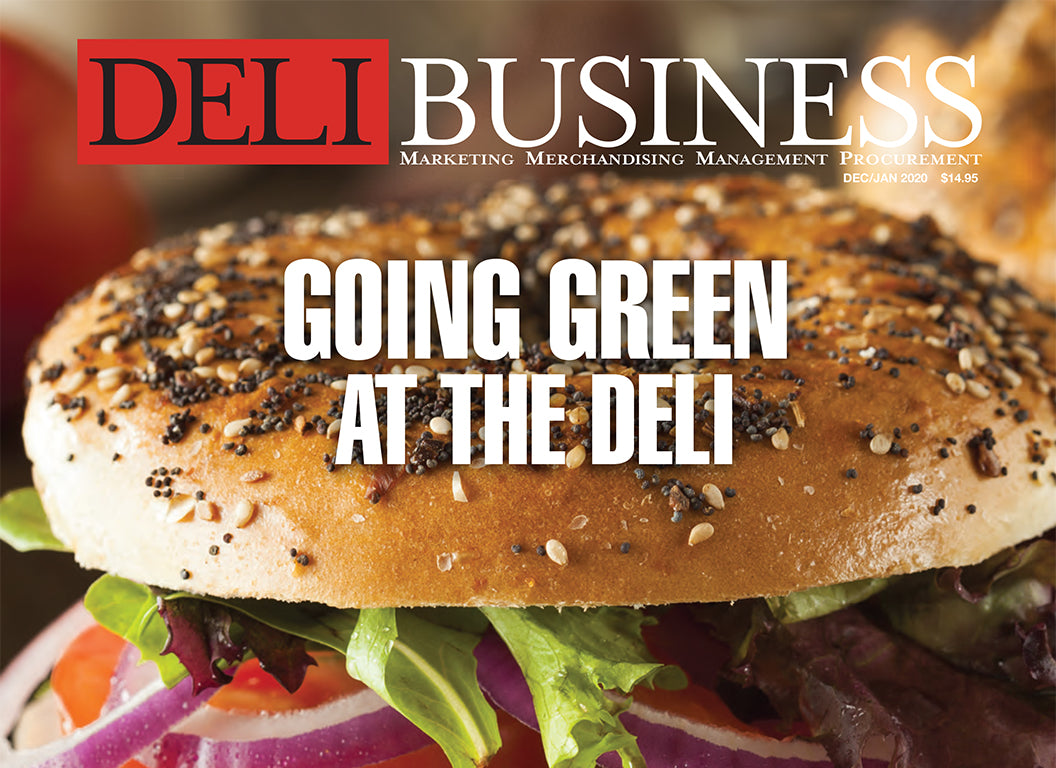 EcoTensil's flagship product is an award-winning compostable paper taster that uses one-fifth the space of other tasters and is widely used for sampling at major retailers, including Target, Costco and Whole Foods.