Making the Grade in Grab and Go - DELI BUSINESS MAGAZINE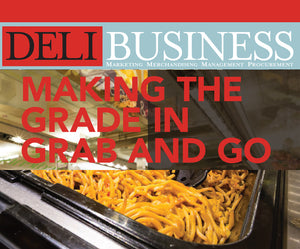 Targeting time-starved Americans, particularly moms and Millennials by Jeffrey Steele of DELI BUSINESS MAGAZINE
It's an exciting time for the grab-and-go section in supermarket delis. Several trends are coming together simultaneously to elevate this category of deli offerings, both in consumer consciousness and in contribution to stores' bottom lines.
Supermarket delis are increasingly upscaling grab-and-go items, featuring higher-end and more natural ingredients. There's a greater emphasis on nutrition and healthful offerings. These products are being presented in packaging that helps sell the lines, delivering greater function and variety, as well as sustainability.
And all this is taking place during a time when Americans are eating on the go like never before, increasing their snacking while eating more but smaller meals. It all adds up to a bonanza of profits for supermarket delis, as they not only chalk up increasing sales to time-stressed consumers, but command higher price points, as well.
More and more Americans are starved for time these days, and increasingly are demanding immediate solutions. The inevitable result is that the deli grab-and-go section of supermarket delis is assuming greater importance and gaining larger market share.
The Right Consumers
Targeting the right consumers is of vital concern to companies serving this burgeoning category.
"The biggest targets are the moms, who are concerned about the food they serve their families," says Steve Davies, the director of marketing and public affairs at NatureWorks LLC, a plastics provider located in Minnetonka, MN that sells to companies creating grab-and-go packages. "These are consumers who definitely want to see the food they're buying. They don't want to see opaque packages, just the food inside."
In the view of others, the most important target consumers are members of Generation Y, which is also known as the Millennial generation.
"Millennials are very hot on nutrition and mini meals," says Peggy Cross, founder and chief executive of Corte Madera, CA-based EcoTensil, a provider of sustainable, foldable and disposable utensils made of paperboard similar to that in a paper cup. "[These consumers are] very busy, starting to have kids, and there is a lot going on in their lives; they gravitate toward minimally-processed, nutritious and satisfying grab-and-go meals and snacks. One sees many examples of brands meeting this growing demand, with single-serve oatmeal cups; grain and legume deli salads; muffi n cups; soup and pasta cups; peanut butter singles; chia squeeze pouches; avocado cups; hummus or salsa and chip combo cups; yogurt and cereal combo cups; and the list goes on."
For still other key observement, every on-the-go consumer is an appropriate target for grab-and-go items.
"People try to segment this market into age groups, but delis should be targeting all mobile consumers," says Jason Horbac, associate communications manager with Sayreville, NJ-based Sabert Corp. "You have more and more people eating on their way to work, in the car, or perhaps on their way to an appointment." Some 60 percent of consumers rank portability as an important or extremely important factor when choosing a snack or a grab-and-go food, he says, adding, "Moms might be a percentage of the population grabbing something on the way elsewhere, but it's really the whole population. The beauty of grab and go is that it touches everyone."
The trend toward sustainability is evident in many packaging innovations, among them products from EcoTensil, including EcoTaster, a compostable demo utensil; EcoSpoon, a full-sized spoon; and EcoSpoon4, which is inserted in or attached to single-serve to-go containers. EcoSpoon can be sealed under an existing label, such that consumers peel off the label and  find a clean spoon between the label and package top.
Consumers want convenience, but also value sustainability and waste reduction. "That's where EcoTensils comes in," says Cross. "It solves that conundrum. Since ours is a paperboard utensil, we're made from renewable material, while plastic utensils are made from non-sustainable petroleum. You use plastic for a minute and it's in the landfi ll for more than a millennium."
Also key is the move toward natural and fresh, says Julie Eller, sales director with Excelsior Technologies, a UK-based,
Cross notes consumers prefer fresh food, with fewer ingredients and ingredients they can pronounce. "There's huge opportunity within the deli for growth in grab-and-go, single-serve, nutritious, fresh mini-meals or nutritious snacking items," she says. "And delis are perfectly positioned to fill this demand."
From her cross-the-pond vantage point, Eller believes moves toward local, craft and artisanal items and ingredients are increasingly critical to success. Also noteworthy are the use of grains like quinoa and buckwheat that can be eaten hot or cold, and the inclusion of "superfood" vegetables like chard, spinach, kale and watercress.
flexible packaging innovator. "Packaging has to support this trend, " she says. Excelsior's FreshTECH packaging systems integrate advanced packaging technology with post-harvest science to optimize product freshness and extend life. In addition, packaging has to deliver consumers' expectations for convenience, so Excelsior Technologies focuses on using material to protect the food, while ensuring the provision of fool-proof, added-value benefits like resealability, pockets or carry handles, to make the packaging as functional as possible, she says. Another trend Eller is noticing is light weighting, the move to create packaging that automatically delivers savings in energy and transportation and reduces volumes in the recycling stream. 
---
Also in News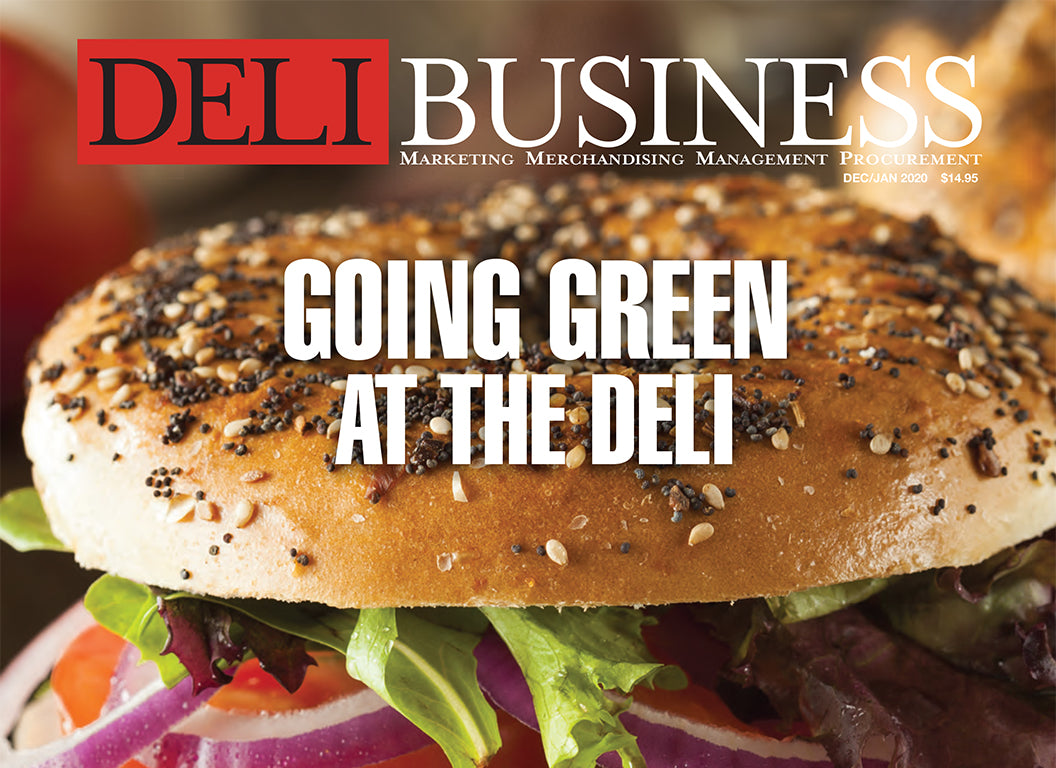 EcoTensil's flagship product is an award-winning compostable paper taster that uses one-fifth the space of other tasters and is widely used for sampling at major retailers, including Target, Costco and Whole Foods.